ISLAND OF PATMOS, Greece...the Jerusalem of the Aegean...
The ancient town of Chora is reached by old cobblestone pathway which leads one through charming old buildings and fortifications to the Monastery of St. John  and the Holy Cave of the Apocalypse.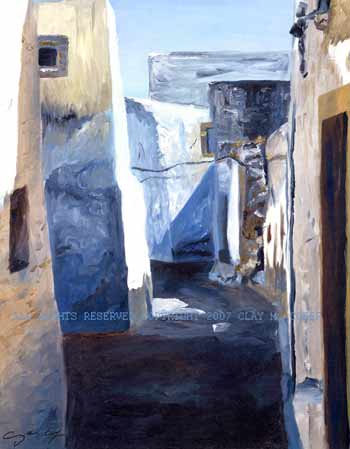 llcofer.com  Lalita Lyon Cofer fine art prints

Images of Italy, Greece

& the  Mediterranean...

Limited Edition archival print 8x10", includes artist bio & free shipping $25.00

This painting was created by my son Clay Cofer, PHd. Classical and Near Eastern Archaeology.

The medium is acrylic on canvas in subtle whites, beige, grays and blues, capturing the shadows cast by the old buidings of the old town.

For international shipping please email the artist.