ISLAND OF KALYMNOS, Greece...

"The Studio"

At dawn, mid-day and dusk the view invites me to paint, to sip from the joy of life and to live the Greek island way.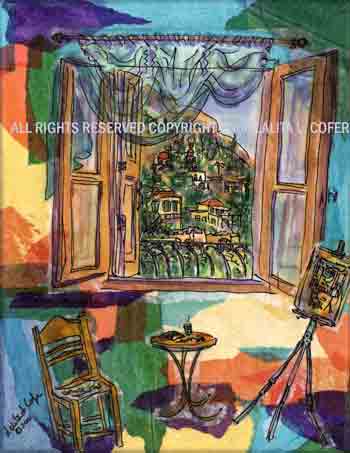 llcofer.com     Lalita Lyon Cofer fine art prints

Images of Italy, Greece

& the  Mediterranean...

Limited Edition archival print 8x10", includes artist bio & free shipping $25.00

On the Island of Kalymnos with friends, Rose and Helen.  This day was September 11, 2001.  Shortly we were to learn of the disaster back home.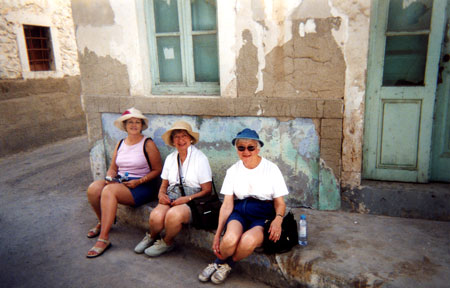 Signed, Limited Edition archival print, image size 11x14 inches

Includes free US shipping.

Please Note: Global shipping is additional (please email the artist)

shipped U.S.  $59.00

your html snippet