paintng of Greece, paintnig of the ilsand of Kalymnos, painting of Greek island cafe, the road to the rendezvous cafe, Kalymnos Greece, art prints, Lalita Cofer fine art print of Italy and Greece
llcofer.com     Lalita Lyon Cofer fine art prints

ISLAND OF KALYMNOS, Greece...

"The Road To The Rendezvous Cafe`"

From a sketch painted while sitting on the side of the road in the hot September sunshine.  One of the friendly neighbors saw me at work and brought cold water for me to drink and a gift of Kalymnos honey!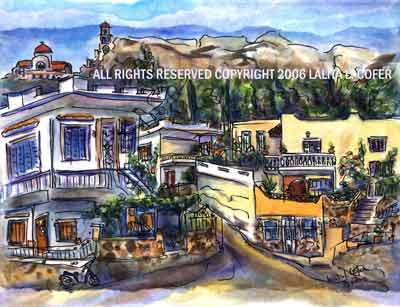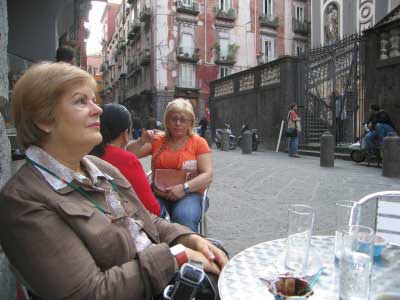 Naples, taking a little break at a street cafe` and enjoying watching the street life and the beautiful buildings around me.

Limited Edition archival print 8x10", includes artist bio & free shipping $25.00

Images of Italy, Greece

& the  Mediterranean...

Signed, Limited Edition archival print, image size 11x14 inches

Includes free US shipping.

Please Note: Global shipping is additional (please email the artist)

shipped U.S.  $59.00

your html snippet