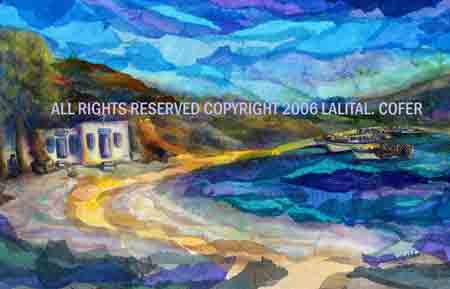 "Tribute to Poseidon"  

Island of Kalymnos, Greece...

I had been sitting on the uncomfortable pebble beach painting the sketch for an hour or so. I was working hard painting and I was happy with my little sketch.  I felt I deserved the pleasure of a cool dip in the sea and I left my little sketch on the beach to dry with some beach pebbles holding it securely down.  But the Greek god of the sea, Poseidon looked down from Olympus and decided to have it and snatched the painting with a little lap of wave on the beach where it was drying!  I was blissfully swimming and cooling off in the deep blue sea, and completely unaware that my painting had been appropriated as 'Tribute'!

llcofer.com  Lalita Lyon Cofer fine art prints

Images of Italy, Greece

& the  Mediterranean...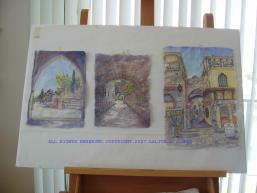 in my studio - paintings "In the Works" of the Island of Rhodes, Greece

Limited Edition archival print 8x10", includes artist bio & free shipping $25.00

Signed, Limited Edition archival print, image size 11x14 inches

Includes free US shipping.

Please Note: Global shipping is additional (please email the artist)

shipped U.S.  $59.00

your html snippet